As our weather becomes more & more unpredictable, preparing for weather extremes becomes a necessary part of life. Entering winter, we need to take some time to prepare for possible hazards.
The best thing you can do for yourself or your family is to put together a Winter Emergency Kit to keep in each of your family's vehicles.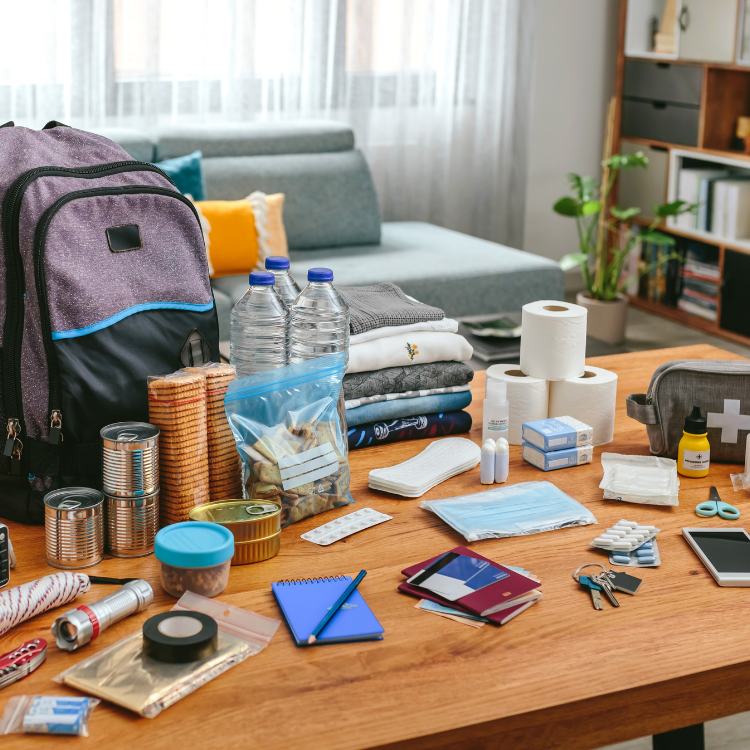 Here is a basic checklist to guide your preparations:
Cell Phone with Charger
Extra Set of Keys
Snow Brush + Ice Scraper
Flashlight + Extra Batteries
Paper State Map
Blanket (Wool or Fleece) or Sleeping Bag
Bottled Water
High Protein Snacks like nuts & energy bars
First Aid Kit + any necessary medications
Extra Boots, Gloves, Hats
Jumper Cables
Commonly Needed Tools (pliers, screwdriver)
Duct Tape
Tire Sealant (ie Fix A Flat)
Extra Windshield Washer Fluid
Emergency Flares
Shovel – there are several folding shovels that work well.
Sand or Cat Litter (non-clumping) for traction on snow or ice.
Fire Extinguisher (5lb A_B_C type)
Battery Operated Radio
Don't forget a backup list of phone numbers for family & emergencies in case you cannot get into your contacts on your phone.
Enough water is very important. It is suggested you need to have one gallon per person for several days. Food is suggested for each traveler.
Your first aid kit should contain band-aids, gauze, tape, antibiotic ointment, aspirin, a blanket, non-latex gloves, scissors, hydrocortisone, a thermometer, tweezers, and an instant cold compress. 
Check the contents and replace any missing or expired items. This should be done every six months.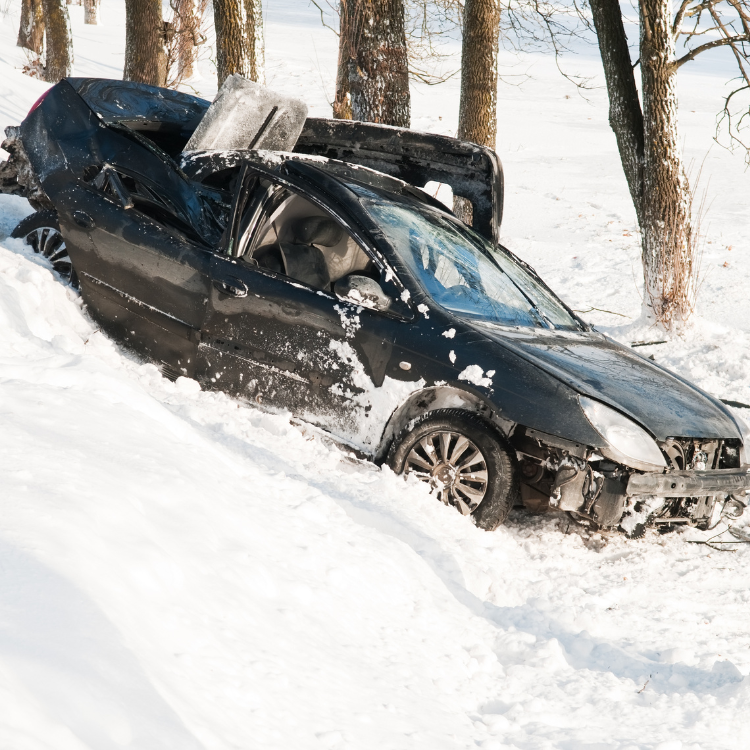 Newer technology has given us many advantages to deal with emergencies.
The cell phone alone is a game changer. We also have emergency battery chargers, emergency air compressors for tires, and bright lighting. Don't forget to charge these items regularly and always after use. 
Some of the suggestions sound like overkill. Living in central Ohio we are all fairly close to services but there are situations where people have become stranded for long periods of time even close to the city. 
Protecting you and your family from hazards and harm is our mission. Making sure you have immediate needs met in the event of an emergency can change the outcome. 
There are kits for sale from a variety of retailers, but you can often put together a very complete kit customized to your needs.
It is likely you will never need it but if you do you will be so grateful that you cared enough about yourself and your family to create this winter emergency kit.